Two dead, seven missing in NSW bushfires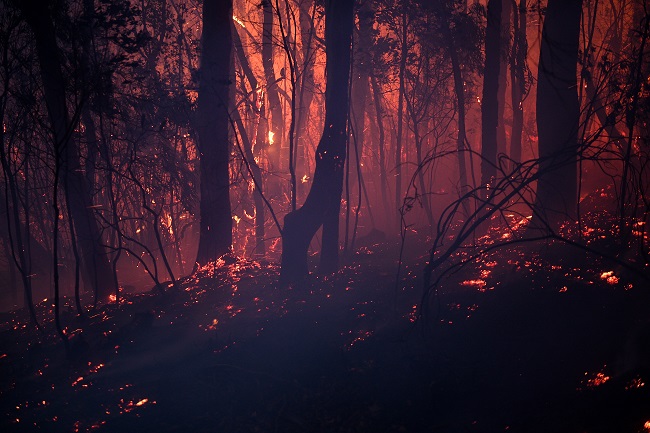 A bushfire burns close to homes on Railway Parade in Woodford NSW, Friday, November 8, 2019. (AAP Image/Dan Himbrechts)
Two people have died and seven people are missing in unprecedented bushfires which have also destroyed at least 100 homes in NSW amid warnings of worse to come.
The body of a person was discovered in a vehicle at the Kangawalla fire, near Glen Innes, the Rural Fire Service said on Saturday morning.
State Premier Gladys Berejiklian confirmed a second fatality as she addressed reporters in Sydney.
"Our thoughts and prayers of course go to the families and loved ones of those two deceased persons," she said.
She warned the number could rise, and said the community must brace itself for worse to come.
"We do need to brace ourselves and what is concerning is that the forecast weather conditions on Tuesday could mean that we're not through the worst of it."
© AAP 2019