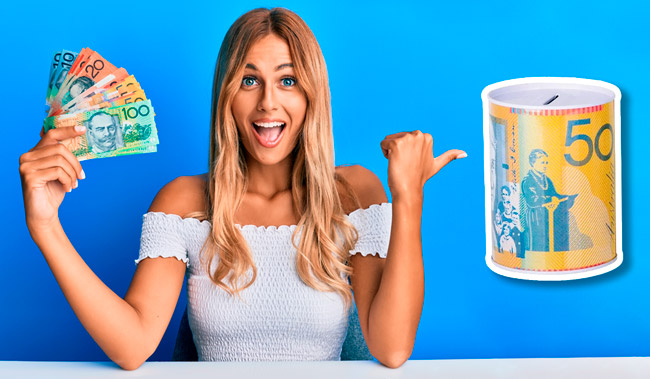 It's never too late to start saving money, and one Aussie mum has a terrific hack for putting away $5,050 that's going viral!
Tik Tok user beckyturoczi has given us a quick and easy tutorial for her money challenge and it involves one of those giant money box tins.
She writes the numbers 1 to 100 on a sheet of paper and tapes it to the tin.
Article continues after this ad
Advertisement
The goal is to add the dollar amount for each number listed, then mark the number off with a sticker.
When you've marked off all numbers, you'll have $5,050!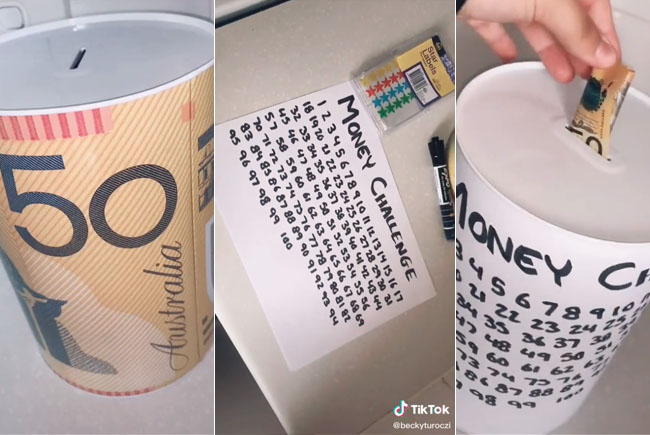 In her video tutorial, she puts a $50 note into the tin, then places a sticker over the number 50.
Too easy, and a great inbuilt goal as you work through the individual dollar amounts either randomly or from 1 to 100.
Article continues after this ad
Advertisement
There's some discussion in the comments on whether mixing coins and notes will cause the notes to break down and rip.
But we reckon that depends on how long the money might be sitting in there.
If it's a long-term goal, notes only might be better.
Given we've gone mostly cashless with covid, it's fun to have a saving goal that requires physical money being put away so you can actually see your savings at the end!
What do you think of this saving method? Got your own hack to share?
Article continues after this ad
Advertisement
Image: Tik Tok/beckyturoczi