Great Scott Marty the new DeLorean is taking us Back to the Future, and we are loving it!
This week DeLorean Motor Company, Inc. gave us the first complete look at the highly anticipated Alpha5, their all-new EV and we can't help but think of the classic DeLorean made famous by the "Back to the Future" movies.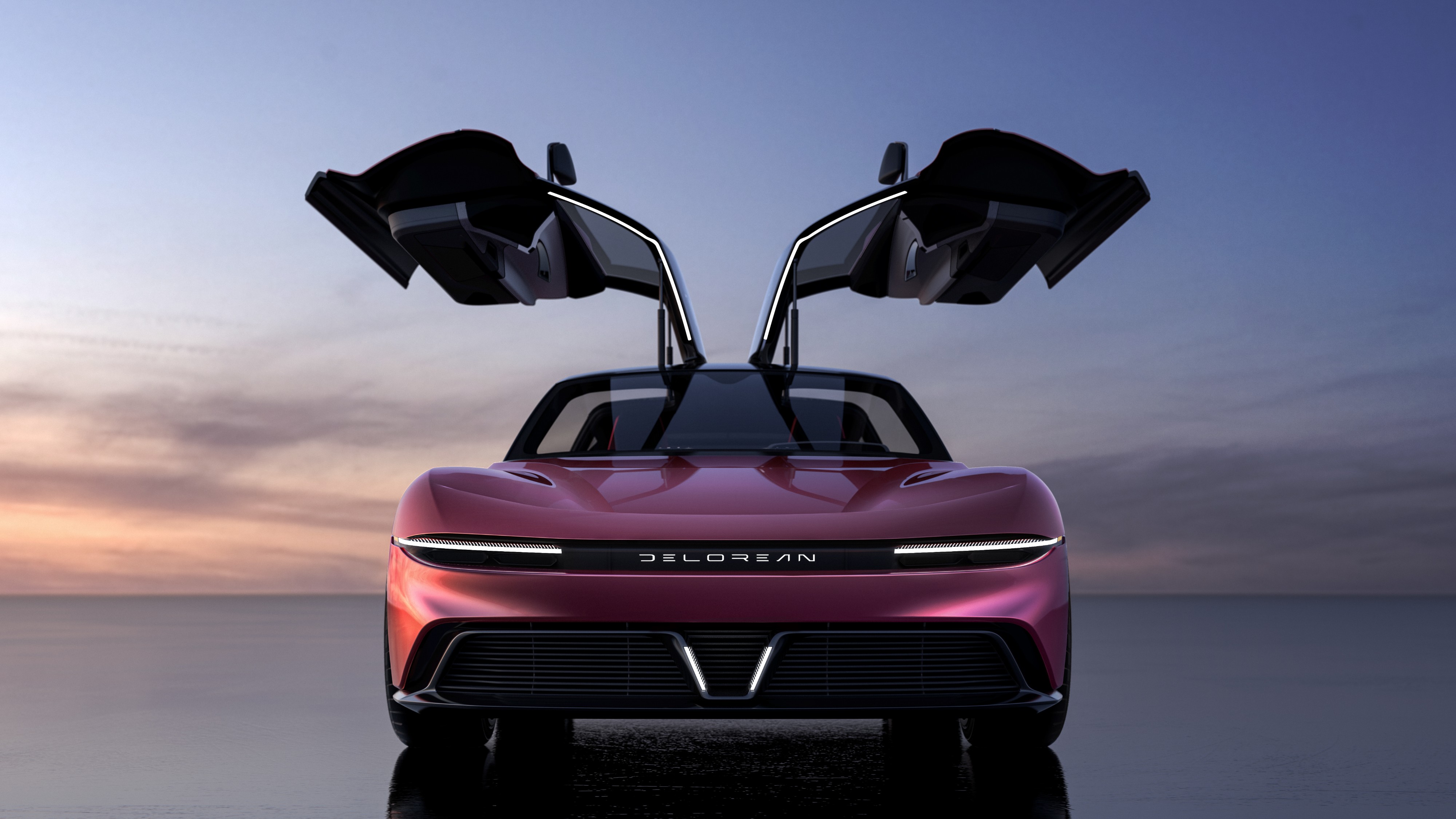 (Image: DeLorean Motor Company)
Article continues after this ad
Advertisement
The new images explore the coupe's exterior and interior, revealing sleek lines, classic louvres, and DeLorean's iconic gull-wing doors.
Imagine that classic pose from the film poster now, with Marty Mcfly half-stepping out of the vehicle looking desperately into his watch and holding his sunglasses above his eyes.
The stunning vehicle aside, the company has also shed light on the dimensions of the car, two of its exterior paint colours, including a launch edition debuting at the Pebble Beach Concours d' Elegance in August, and the long-awaited specs.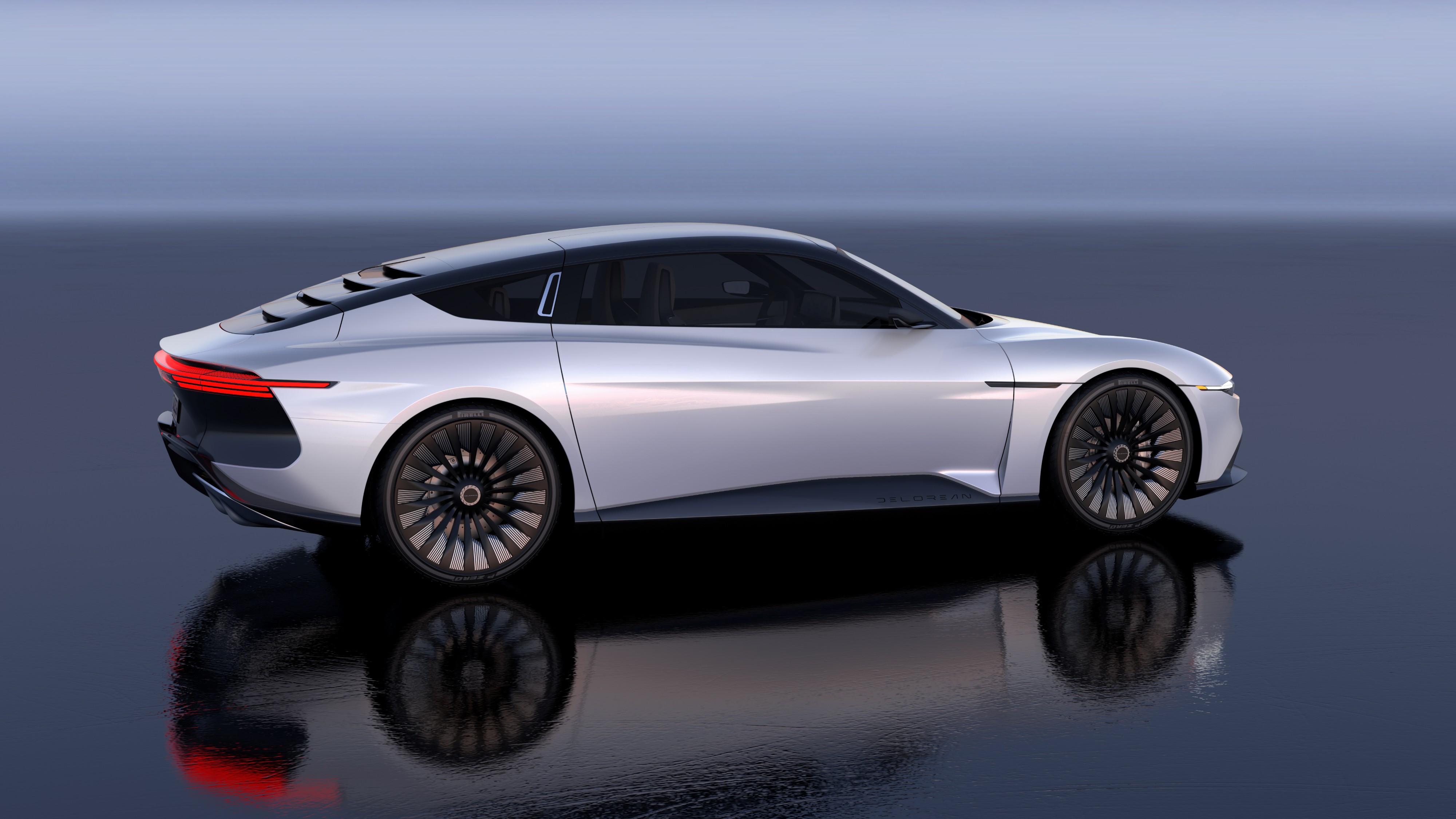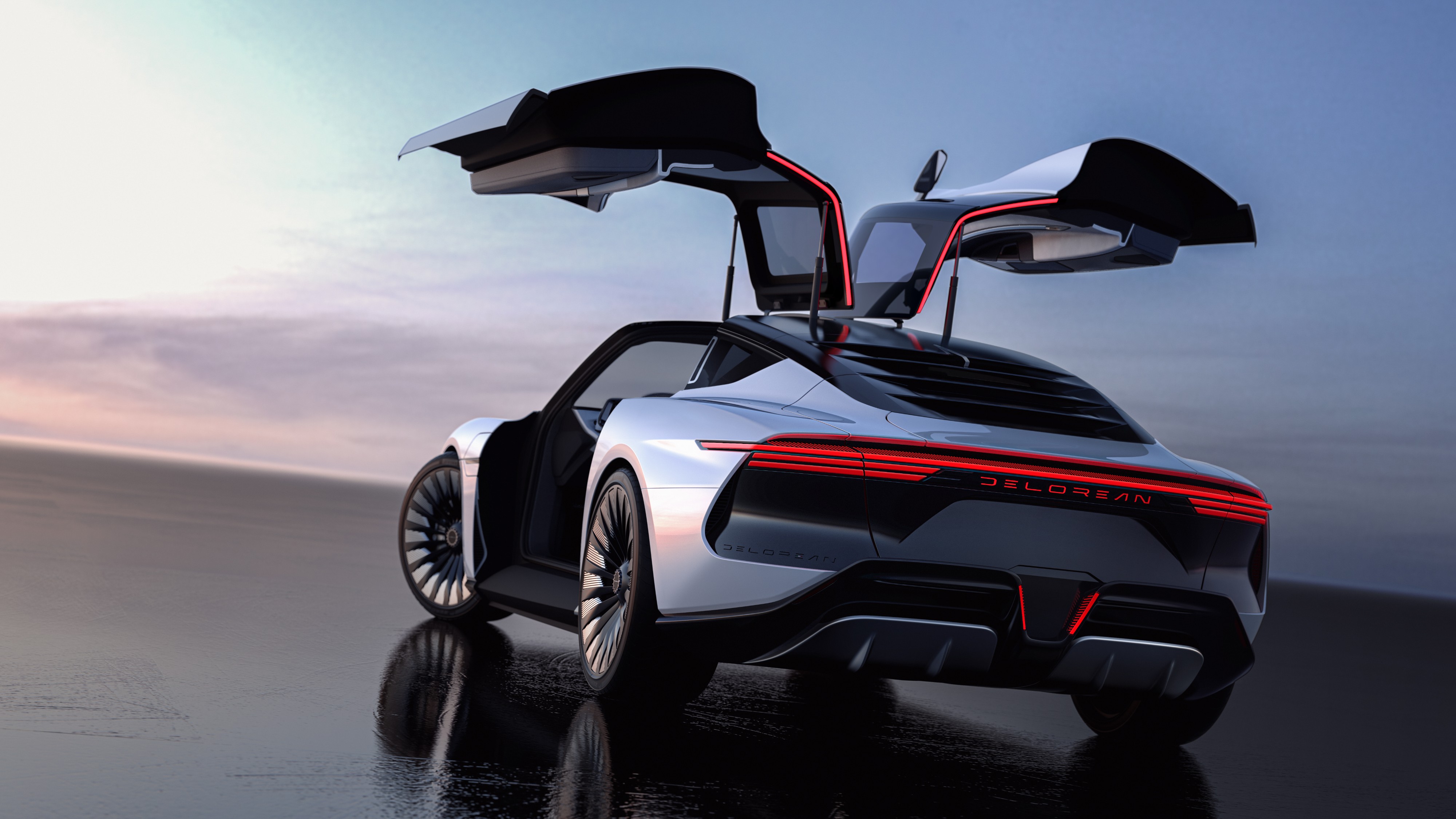 (Image: DeLorean Motor Company)
Article continues after this ad
Advertisement
"If My Calculations Are Correct, When This Baby Hits 88 Miles Per Hour, You're Gonna See Some Serious S***."
Estimated specifications include a range of 300+ miles, a battery of 100+kWh, and electronically limited top speeds of 155 mph (249km), so no problem hitting that 88mph to engage the flux capacitor and take us on adventures through time. (flux capacitor not included).
"Wait A Minute, Doc. Are You Telling Me You Built A Time Machine…Out Of A DeLorean?"
Article continues after this ad
Advertisement
It's obvious that the car has taken its design cues from the past to inspire the future, the new EV visibly showcases its iconic DNA.
"The Alpha5 is a representation of the past 40 years of DeLorean," said Troy Beetz, Chief Marketing Officer of DeLorean Motor Company. "There was this enormous responsibility to make sure we honoured the history of the DeLorean brand, but an even greater responsibility in curating its future…I think we did both with the Alpha5."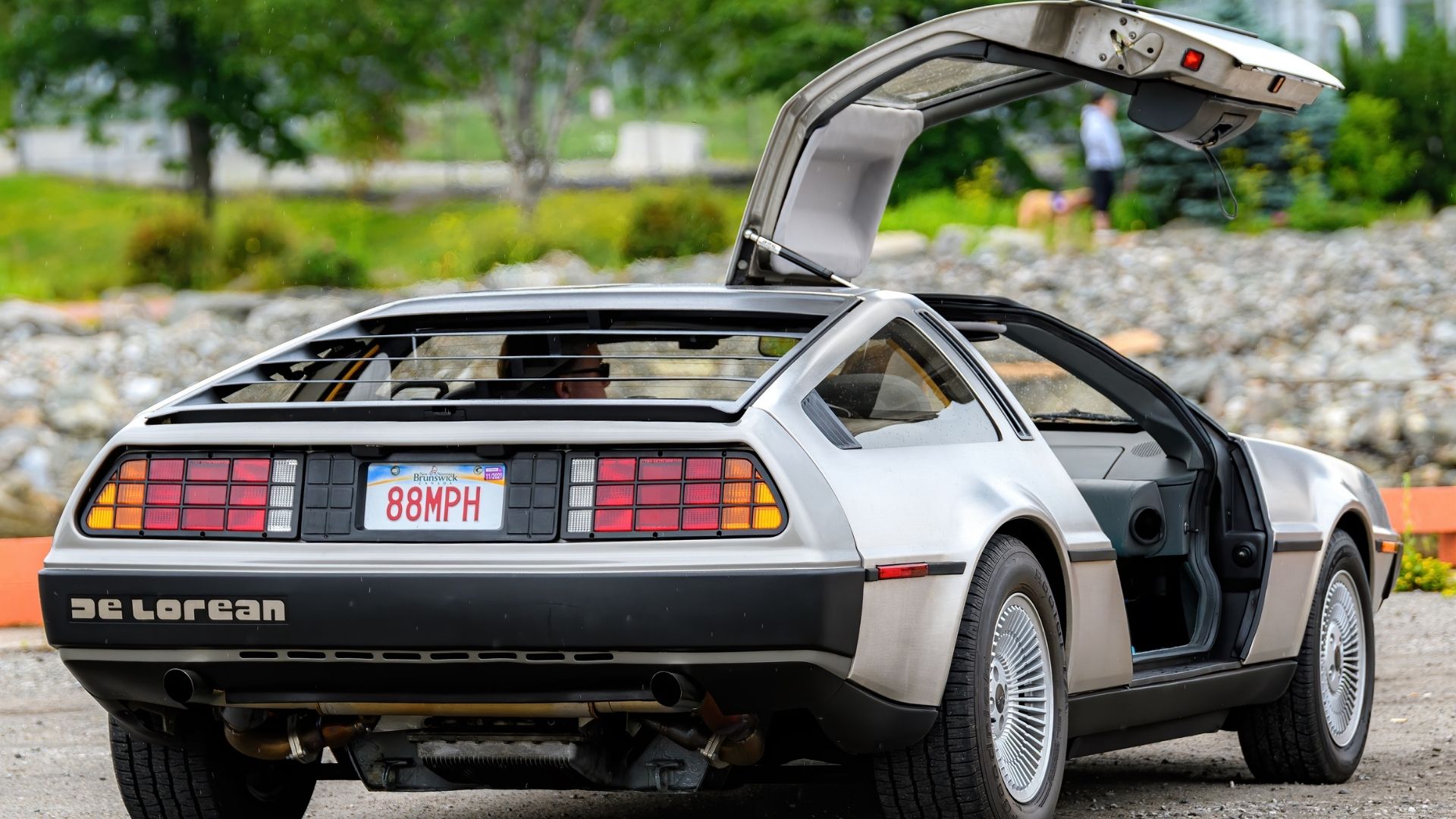 (Image – Shutterstock – Doug McLean)
The reveal closes months of excitement and speculation around the new vehicle.
The company's new website features more images, videos and the history of DeLorean including some previously untold stories uncovered from the archives.
Article continues after this ad
Advertisement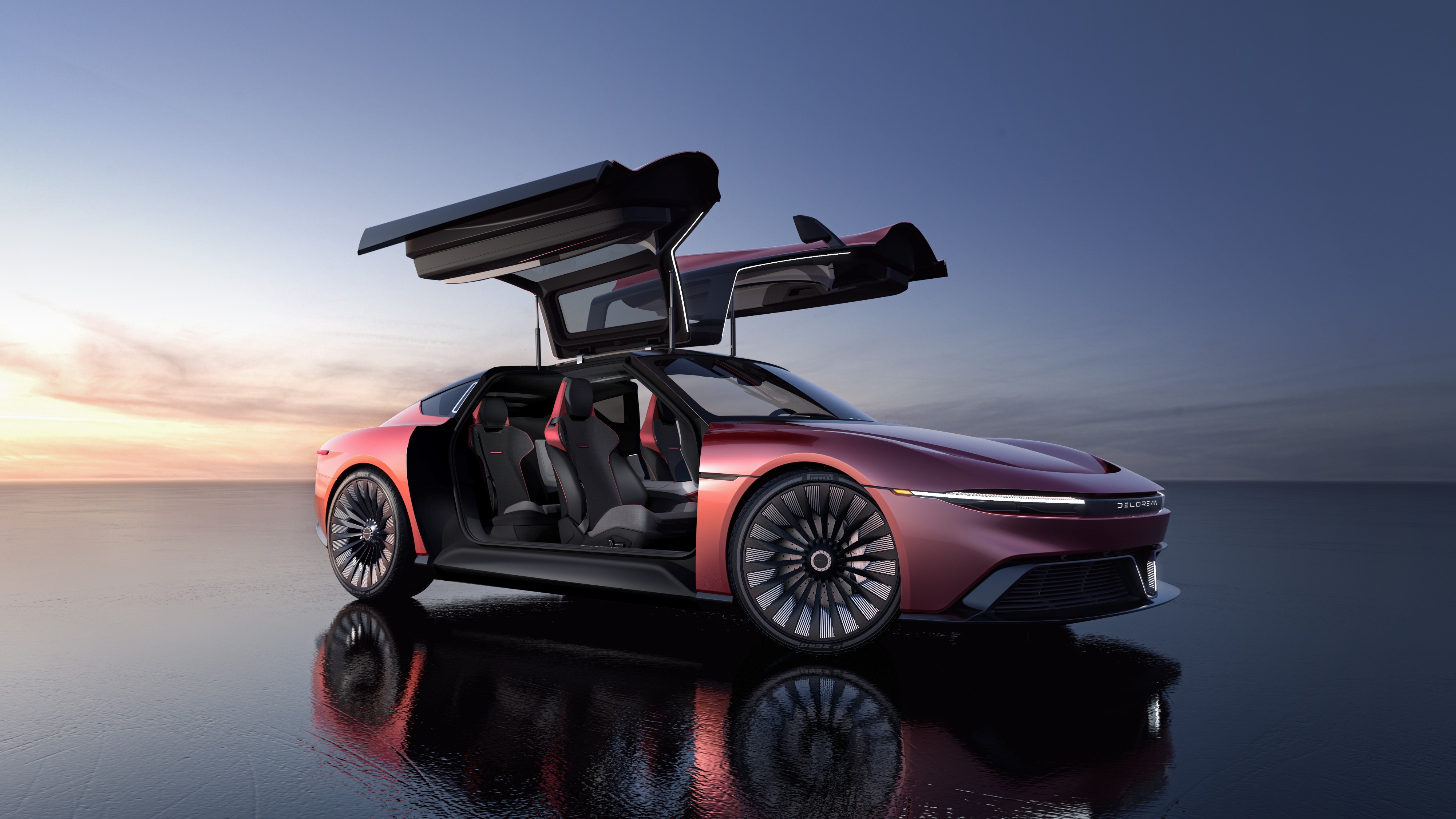 There's no doubt that the new car is a beautiful look into where design automotive is heading, but based on its first images are you ready to step in and take it for a spin or will you wait for "future" models?
Who knows, the next one could live up to the line from the movie "Roads? Where We're Going, We Don't Need Roads."
Rumours are already buzzing that because of the launch of the new car, the film studios are going to be working overtime on a reboot of the franchise.
But for now, let's just live in the past for a second and take in the classic trailer from the 1985 film starring Michael J Fox and Christopher Lloyd
Article continues after this ad
Advertisement