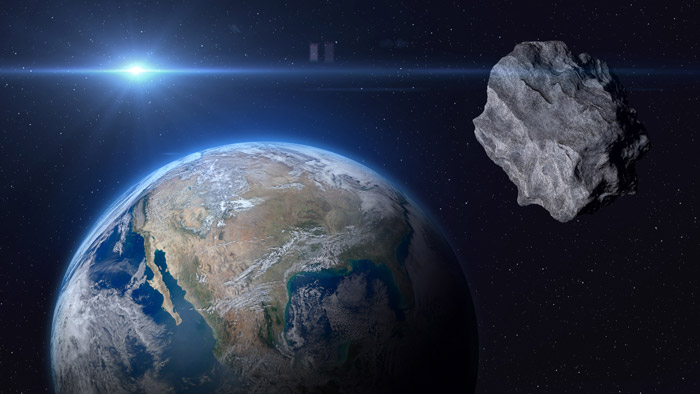 A "Potentially Hazardous Asteroid" is due to cross the Earth's orbit on the evening of March 4th, 2022 with a velocity of 12.017 km/s. The asteroid named, "2001 CB21" has been classified by NASA JPL as "potentially hazardous" due to its predicted close pass with our planet.
Potentially Hazardous Asteroid (138971) #2001CB21 was captured last night while safely approaching us. Here they are our latest image 📸 and video 📽️
🔭
Enjoy here: https://t.co/gQdNRK3q6O pic.twitter.com/O8eutfM4JG

— Virtual Telescope (@VirtualTelescop) February 24, 2022
The asteroid orbits the sun every 1.05 years (384 days) and is estimated to be between 0.560 to 1.253 kilometres in diameter and is said to be roughly compared to the size of the Golden Gate Bridge.
Article continues after this ad
Advertisement
Fortunately, the "Near Earth Asteroid" will pass within a safe distance of 4,911,102km of the Earth's orbit. The moon is 384,400 km away in comparison (which is 30 Earths).
The asteroid was officially discovered and observed on December 13th in 2021 and will not come this close until 2043, although the next close approach is predicted to be in 2026 at a distance of 8,096,798km.
The Virtual Telescope Project will be running a live feed on the 4th of March 2022, starting at 03:00 UTC which is 14:00 (2pm) AEDT so you can watch the asteroid safely pass by from the safety of your home.
Image (Illustrative Purposes Only) Credit: (buradaki / Shutterstock.com)