Sony's "State of Play" presentation dropped today and showed us a really in-depth look at the upcoming PlayStation exclusive Gran Turismo 7.
The episode featured 30 minutes of never before seen gameplay footage of Gran Turismo 7's different modes and features captured on their flagship console the PS5.
The game will be available on both the PS4 and PS5 and we are still interested to see what all the differences will be between the consoles which are miles apart in what they are capable of.
Article continues after this ad
Advertisement
The PS5 version of the game will see photo-realistic graphics using ray-tracing and you would expect that version to be far superior especially with the larger preorder price tag of $98 on the PS5 via Amazon compared to only $78 on the PS4 via the same site.
Watch the video now to see the amazing graphics we'll be able to expect when the game releases on March 4th 2022.
There are over 400 cars to choose from in-game with the game taking place in 34 locations and 97 layouts. We'll see the return of some classic tracks from previous games and the team have also announced that more tracks and cars will be added at future dates so we expect to see some in-game purchases or perhaps "season passes" to gain extra content.
FEATURES
The game has lots of great features as you would expect. Starting at the "world map" where it has a very "social media" feel with a map that changes the time of day and makes the location feel alive.
Article continues after this ad
Advertisement
Music Rally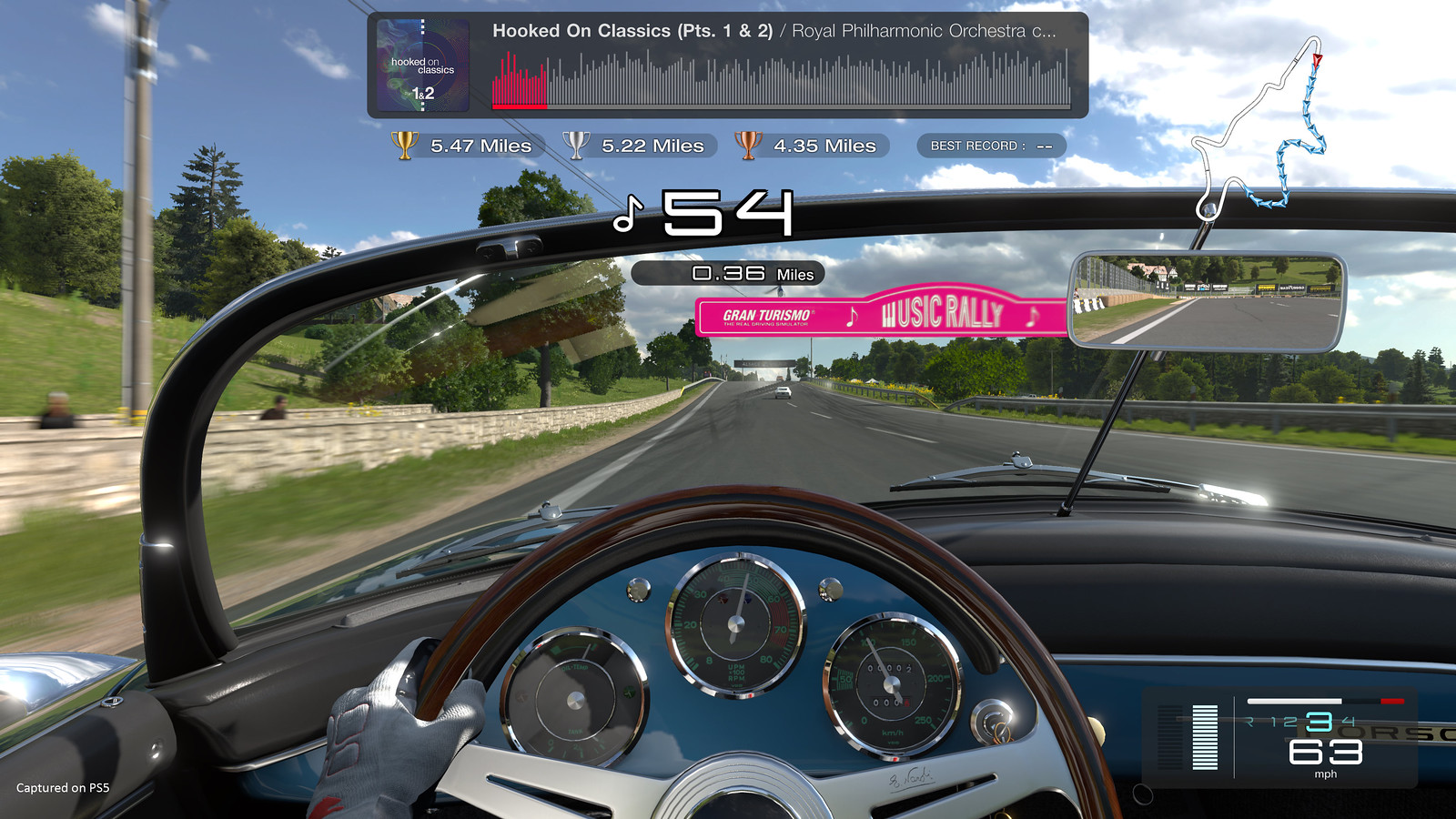 Hop into a Porsche Carrera Speedster '56 and race through the Music Rally. On the surface, it's an arcade-style race where players will enjoy some motivating, up-tempo tunes while trying to reach checkpoints before time runs out.
Purchasing a car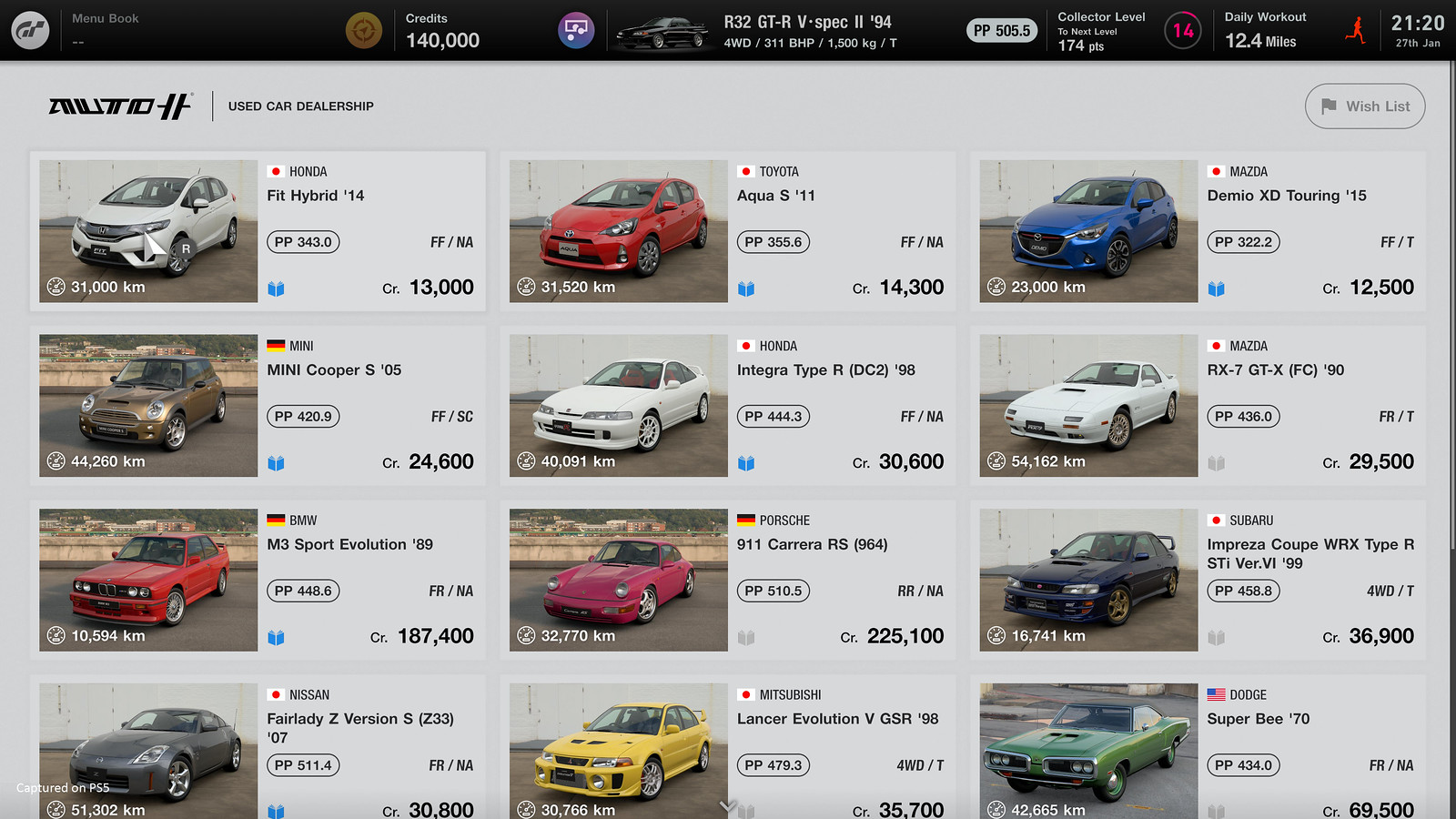 I could have sworn we were looking at an actual website like "Car Buy" or something. The detail here is in the lack of detail, making it look extremely realistic. The first task to complete is using some provided in-game credits to purchase a used car. I've got my eye on that Super Bee'70, but I've got a feeling the Fit Hybrid '14 will be in my price range.
It looks like those prices will vary from day to day as the game looks to values in the real-life car markets.
Article continues after this ad
Advertisement
Cafe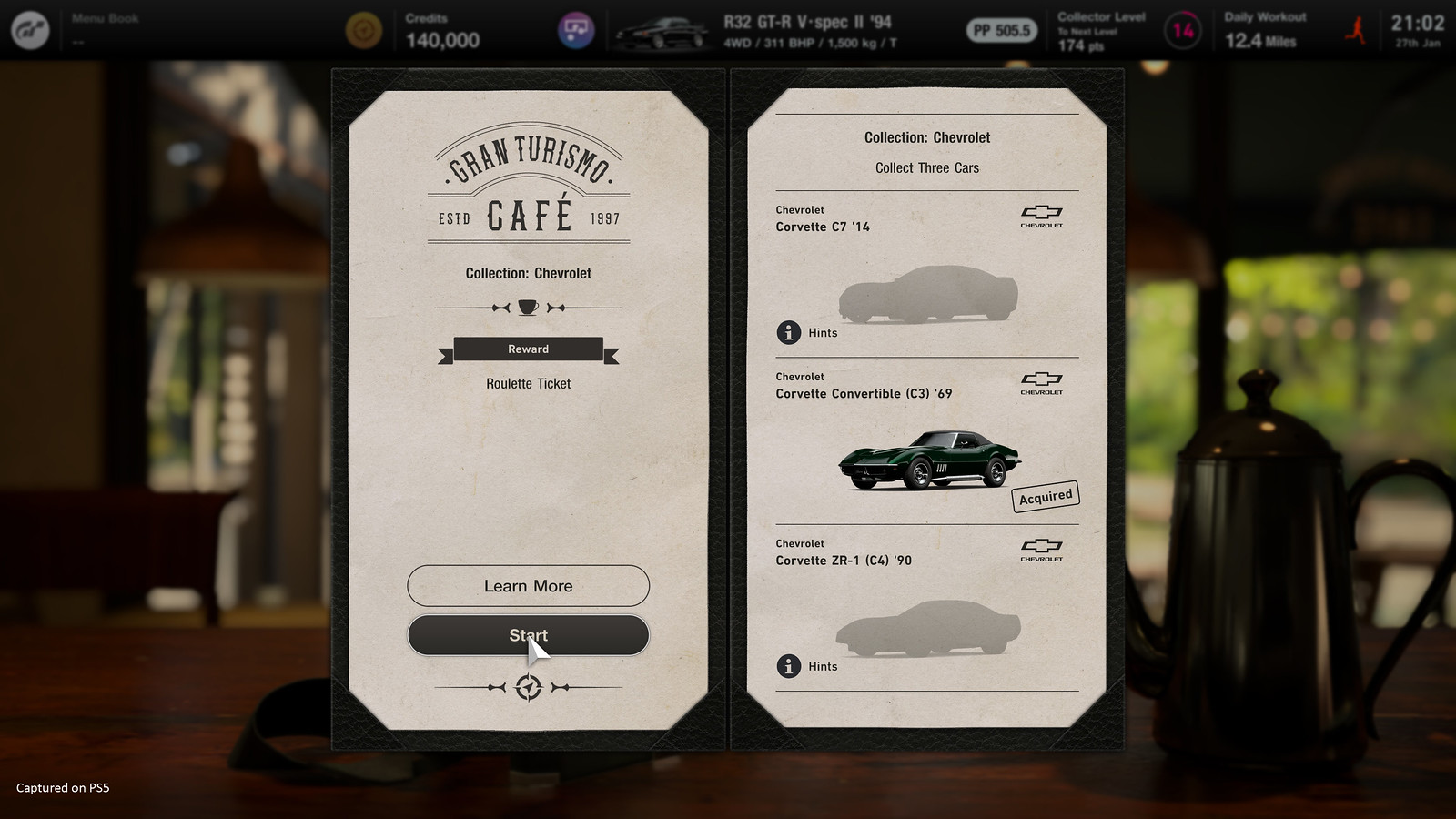 This comfy locale offers players "Menu Books" of activities to complete for new cars and other game-progression goodies. So not a real cafe. Be a great idea though, do a deal with Uber Eats or Menu Log to deliver a Coffee and snack when you order it in-game, that's the kind of innovation we need.
This is a great way to do tasks to win new cars though and that's what it's all about.
License Center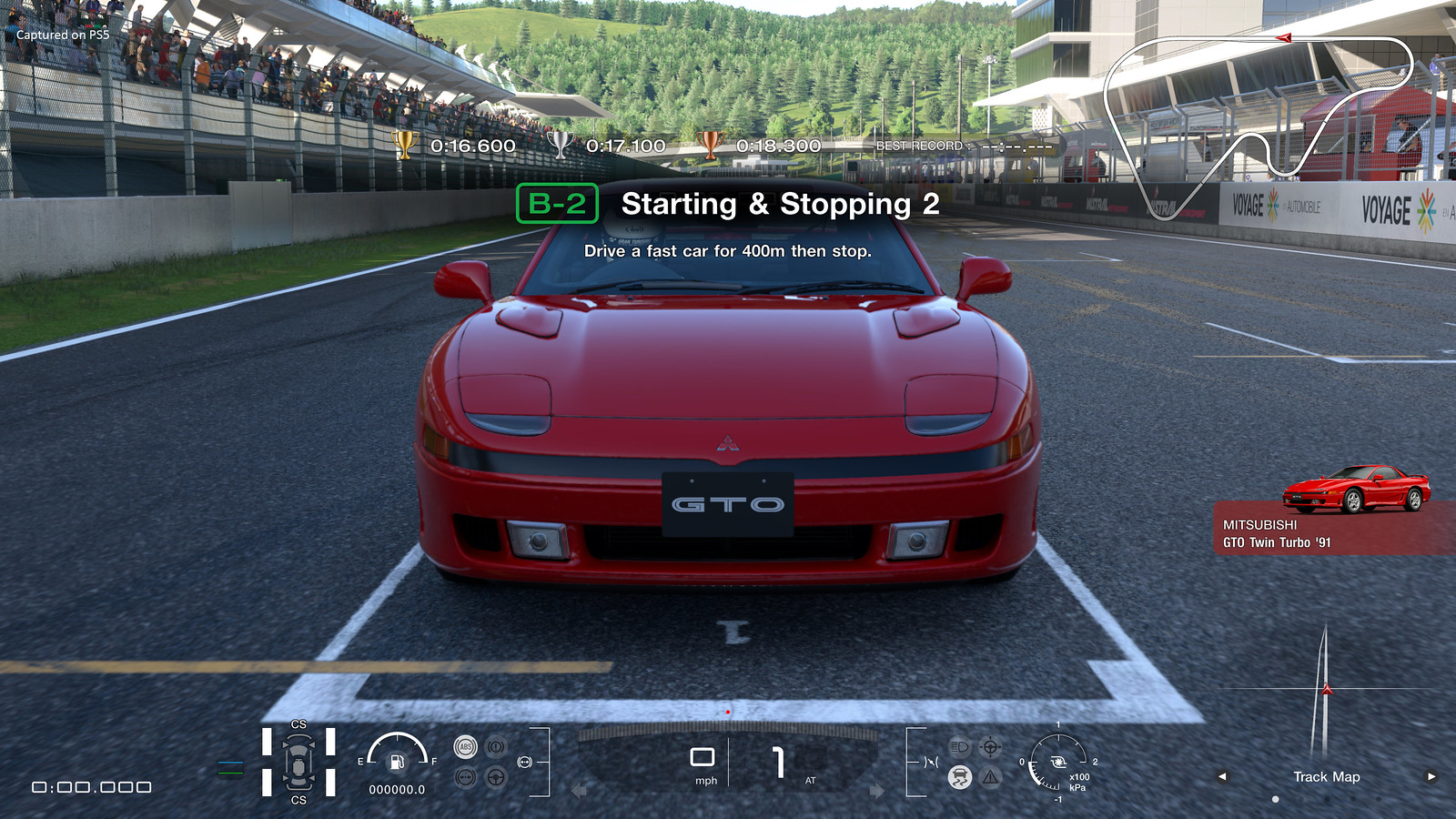 It's been so long since we've had a Gran Turismo game I'd completely forgotten that you need to get a licence in the game. I seem to remember it taking me a few attempts in the first game back in the day, so it was technically replicating my real-life experience as well.
Article continues after this ad
Advertisement
Tuning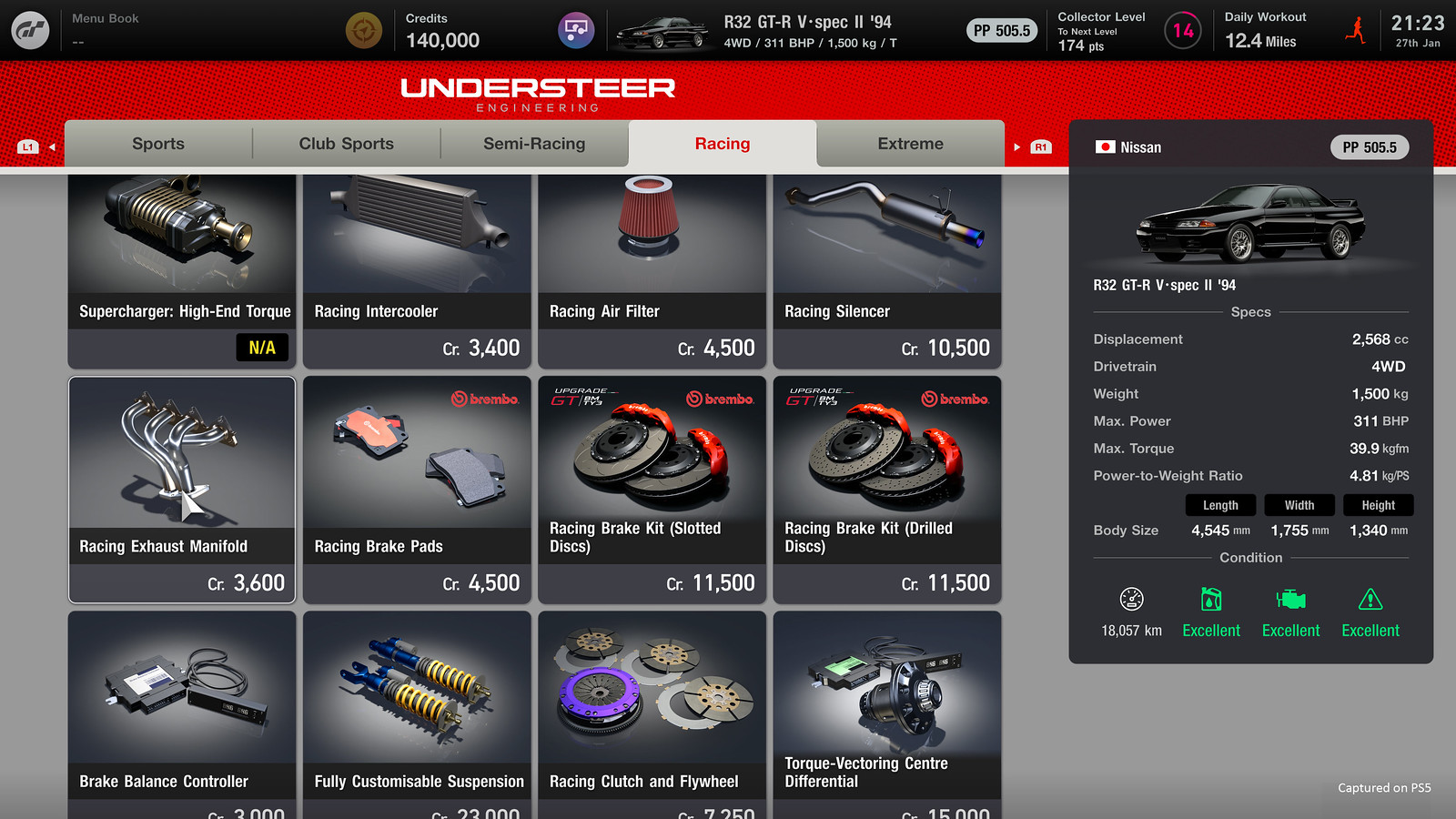 (all images thanks to Sony Computer Entertainment and Playstation Blog)
With a handful of cars now in players' garage and new skills at their command, a Cafe menu will direct players to the newly opened Tuning Shop. This place is loaded with parts of all shapes and sizes, with even more to be unlocked.
This is just the tip of the iceberg, as players progress through the game they will open many more features to explore. The GT games are all about putting hours of gameplay in to really complete that need in your brain to "collect them all". As well as being one of the worlds greatest driving sims it's basically the car-heads version of Pokemon in that regard.
Gran Turismo 7 launches on March 4th for PS4 and PS5 consoles.
Article continues after this ad
Advertisement