We had to check the date cause this feels like an April Fools, but it looks like Xbox and Sega have teamed up to release limited edition furry controllers with a special Sonic The Hedgehog 2 Xbox Series S.
The custom Xbox Series S features the iconic golden ring from the franchise and the series characters embossed on its surface but it's those Xbox Wireless Controllers that have us all wondering if we are being tricked.
The blue and red textured coatings are inspired by their namesakes, the Sonic Blue and Knuckles Red custom Xbox Wireless Controllers feature an outer shell reminiscent of "bristly" coat of hedgehogs.
Article continues after this ad
Advertisement
To catch these controllers, you better be faster than Sonic and more powerful than Knuckles, this custom gear is being given away!
Xbox and Paramount Pictures have teamed up to celebrate the upcoming film "Sonic the Hedgehog 2" to release a limited time only, custom Xbox Series S console and Xbox Wireless Controllers through two enter-to-win sweepstakes, (see rules) inspired by Sonic, voiced by Ben Schwartz, and Knuckles, voiced by Idris Elba.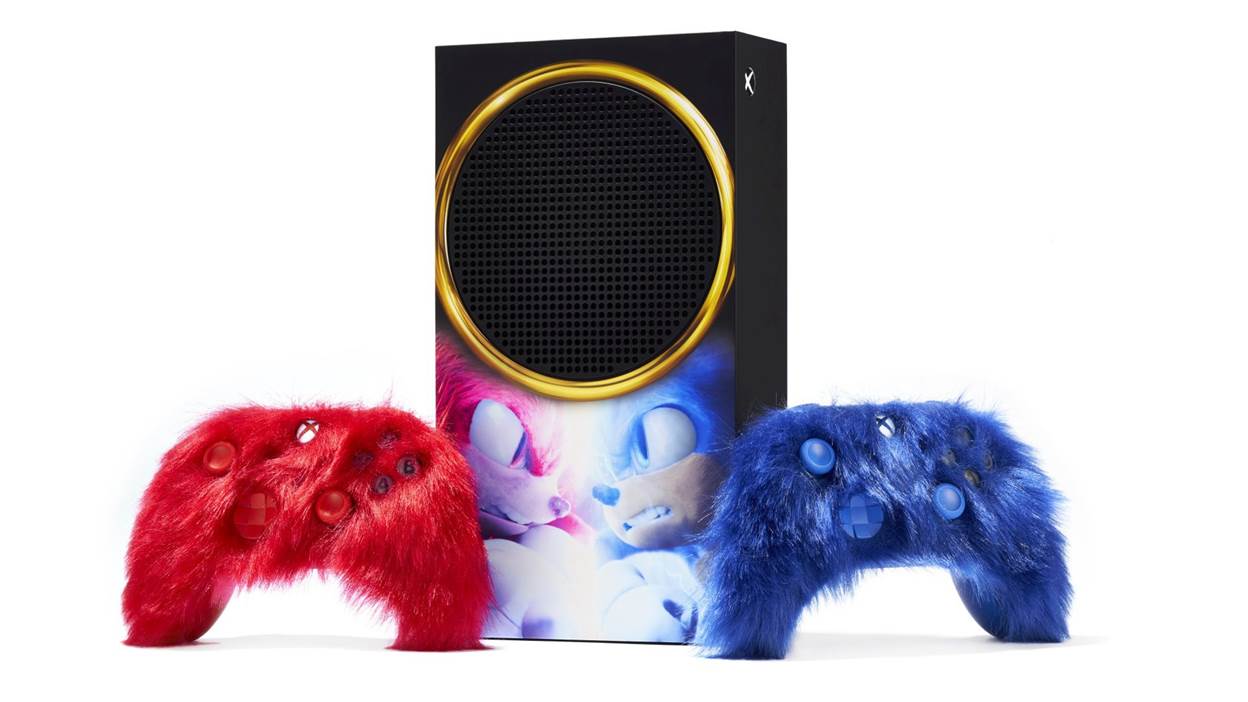 Fans can enter two sweepstakes for a chance to win the exclusive custom Xbox Series S and both the Sonic Blue and Knuckles Red Xbox Wireless Controllers by either
We might need glasses because these controllers look fuzzy.

Follow and RT with #XboxSonic2Sweepstakes for a chance to win a Sonic 2 Xbox Series S Custom Console and Controllers.

Age 18+. Ends 4/4/22. Rules: https://t.co/1HyrgKotoz pic.twitter.com/V7VjKYTwf8

— Xbox (@Xbox) March 22, 2022
(1) retweeting the official Xbox sweepstakes tweet and including the hashtag #XboxSonic2Sweepstakes, or (2) for fans in the US, by redeeming Microsoft Rewards points. Visit the official terms and conditions for more information on both the Twitter and Microsoft Rewards sweepstakes.
Article continues after this ad
Advertisement
Don't forget to check out "Sonic the Hedgehog 2" in theatres in the United States on April 8, 2022. For more information and to watch the trailer, visit sonicthehedgehogmovie.com.