Tell the Kids! Justine Clarke's New Holiday Song is Out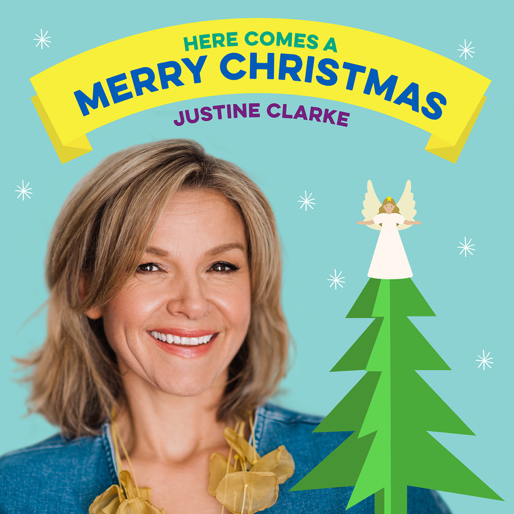 Multi-ARIA Award winning artist Justine Clarke has unveiled a brand-new holiday tune, 'Here Comes A Merry Christmas'. It's the first-ever Christmas song from the much-loved star of stage and screen, who will be performing at a series of family concerts in Sydney this festive season.
Co-written with longtime collaborators Peter Dasent & the late, great Arthur Baysting, 'Here Comes A Merry Christmas' is sure to become an instant holiday classic for families around Australia. As Justine explains, "This song celebrates the best of Christmas – all the hope and all the love, sprinkled with a little bit of stardust".
"There's a feeling in the air
We've been waiting all the year
There's a new star up in the sky tonight
And it's shining oh so bright"
One of the most-recognised faces on Australian screens, Justine stars in her popular live action children's TV program, The Justine Clarke Show! as well as being a regular presenter on the iconic ABC series Play School. In 2020, Clarke will star in Channel 7's new drama series RFDS (Royal Flying Doctor Service). Clarke recently released her 5th illustrated children's book, A Banana Is A Banana, based on her award-winning song with Josh Pyke.
'Here Comes A Merry Christmas' is lifted from Justine's new album Everybody Roar! The Best Of Justine Clarke.
Justine will be performing at the following Christmas concerts:
Fri 6 Dec – Rushcutters Bay Village Christmas Concert, City of Sydney
Sat 7 Dec – Pyrmont Village Christmas Concert, City of Sydney
Sun 8 Dec – Carols by Candlelight, Townsville
Fri 13 Dec – Alexandria Village Christmas Concert, City of Sydney
Thurs 19 Dec – Carols By Daylight, Sydney Children's Hospital Starlight Room