Calls for a police escort after rocks pelted at tour buses full of visitors in Alice Springs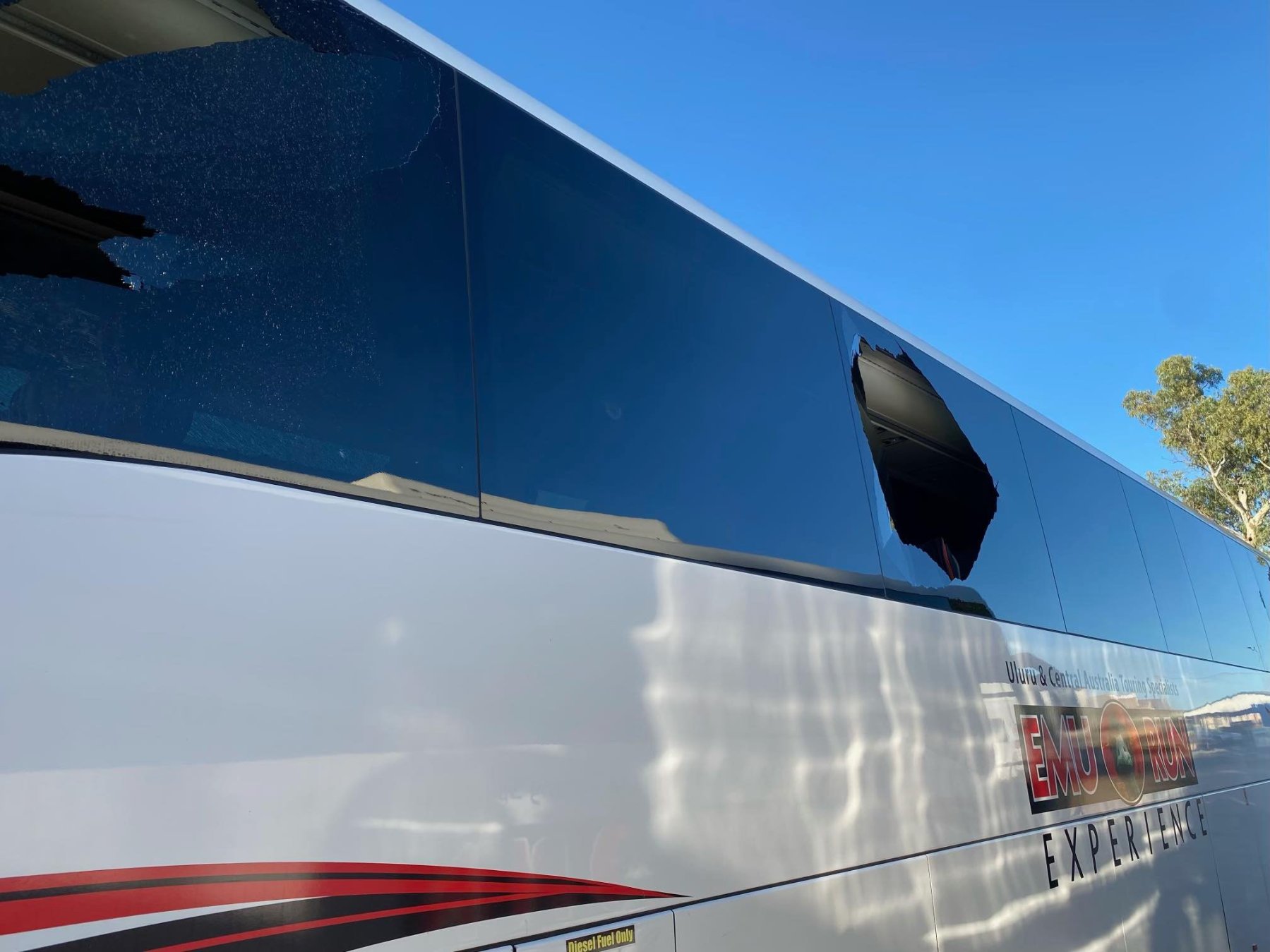 Alice Springs tour operator Patrick Bedford says rocks are being thrown at his buses full of tourists.
He told Katie Woolf it puts their safety at risk and a massive dampener on their trip.
Fed up with his vehicle being used as "target practice" Mr Bedford says he wants police to provide an escort for when his buses return to town late at night.