Calls for NTG to act on gillnet fishing and protect the Territory's barramundi fisheries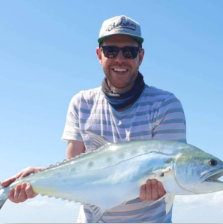 Amateur Fishermen's Association of the NT CEO David Ciaravolo is calling on the NT Government to urgently act to protect our barramundi fisheries.
It comes after traditional owners made the decision to close Buckingham Bay to commercial operators due to the concerns over environmental impacts of gillnetting and a lack of inaction by the government.
Mr Ciaravolo told Katie Woolf commercial catch quotas need to be in place for each catchment and continuously managed and the government needs to buy back the licenses from affected operators.
Follow the podcast on