Massive clean up ahead for Alice Springs after mini tornado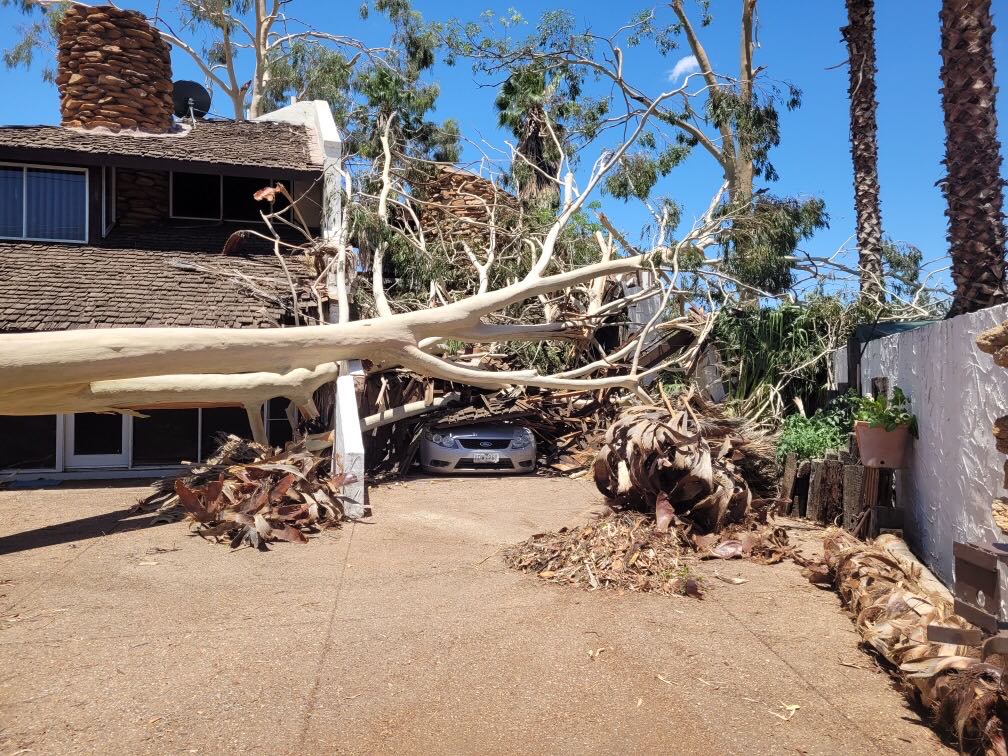 Alice Springs Mayor Matt Paterson says it was the scariest 3 minutes of his life when a mini tornado tore through town on the weekend.
He told Katie Woolf thousands of trees and power lines fell down, with roofs torn off buildings including the Yipirinya school.
Councillor Patterson says it'll take 4 to 6 weeks to clean up and some homes will need to be demolished.