Memorial service to be held in Darwin for bottle shop worker Declan Laverty this Saturday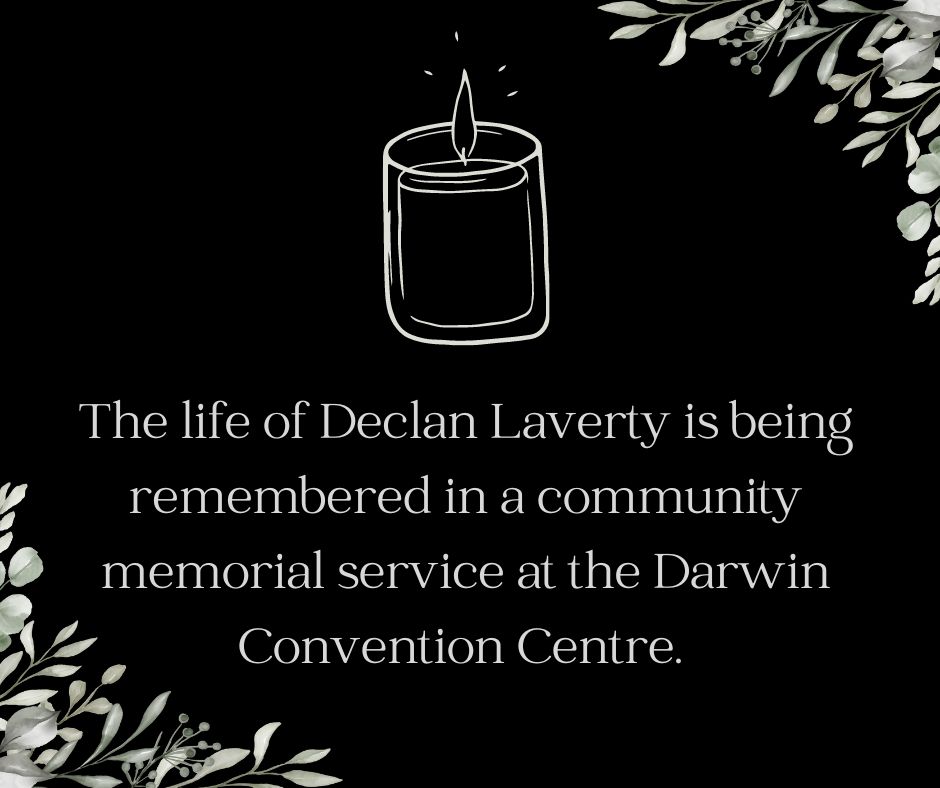 Hospitality NT CEO Alex Bruce says Declan's family wanted to hold a service in Darwin following his funeral in Cairns.
The service will start at 10am on Saturday 22nd April at Darwin Convention Centre.
Mr Bruce says there are also plans for a plaque to be made to honour Declan.