Multiple children including an infant among those killed in horror crash near Pine Creek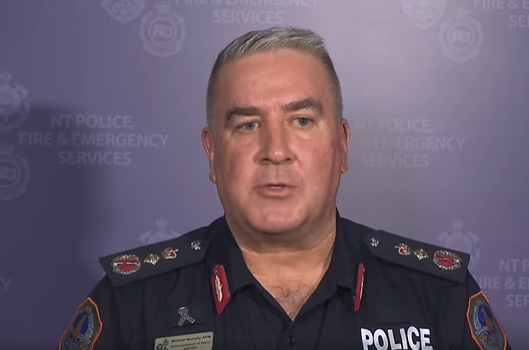 Police Commissioner Michael Murphy says it's believed a mother, father and their children were killed when a Mitsubishi Pajero collided with a road train sparking an inferno near Pine Creek on Friday.
He told Katie Woolf six people have died and investigators are hoping to have DNA results back by Thursday which will help identify the remains.
Commissioner Murphy is urging anyone who was travelling through the area between 2.30pm and 4.45pm on Friday and saw the Pajero with plates CD56WW to contact police.
Follow the podcast on