NT fishing businesses unsure if they'll be able to operate next year amid law reforms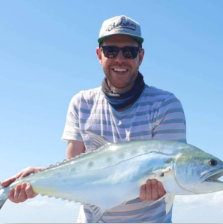 AFANT CEO David Ciaravolo is calling for a report on the future management of fisheries in the NT to be released to industry stakeholders.
He told Katie Woolf there was a lack of consultation done with industry groups on the fisheries reforms, with the NT Government and NLC only privy to the plans.
Mr Ciaravolo says businesses are not sure if they'll be able to operate from next year.